Only a fraction of African destinations can compete with the dramatic Victoria Falls. In its prime, the "smoke that thunders" is one of the most fascinating spectacles of nature on the continent. The falls can be found on the mighty river Zambezi, which makes the natural border between Zimbabwe and Zambia and can be admired from both sides. From the Zimbabwean side though the views are spectacular. The British explorer David Livingstone claimed that their beauty even enraptured angels.
Behind this UNESCO world heritage site and one of the 7 wonders of the world there is much more to be discovered. It´s one of the best safari destinations, it´s authentic, rocky, gracious and very rich for experiences. It suits those who would like to get off the beaten track as travelling here contains dramatic landscapes, wild national parks and friendly locals. Zimbabwe takes you from highlands covered with balancing rocks and "flaming" Msasa trees to sleepy little towns and massive rivers like the Zambezi in the north or the Limpopo in the south.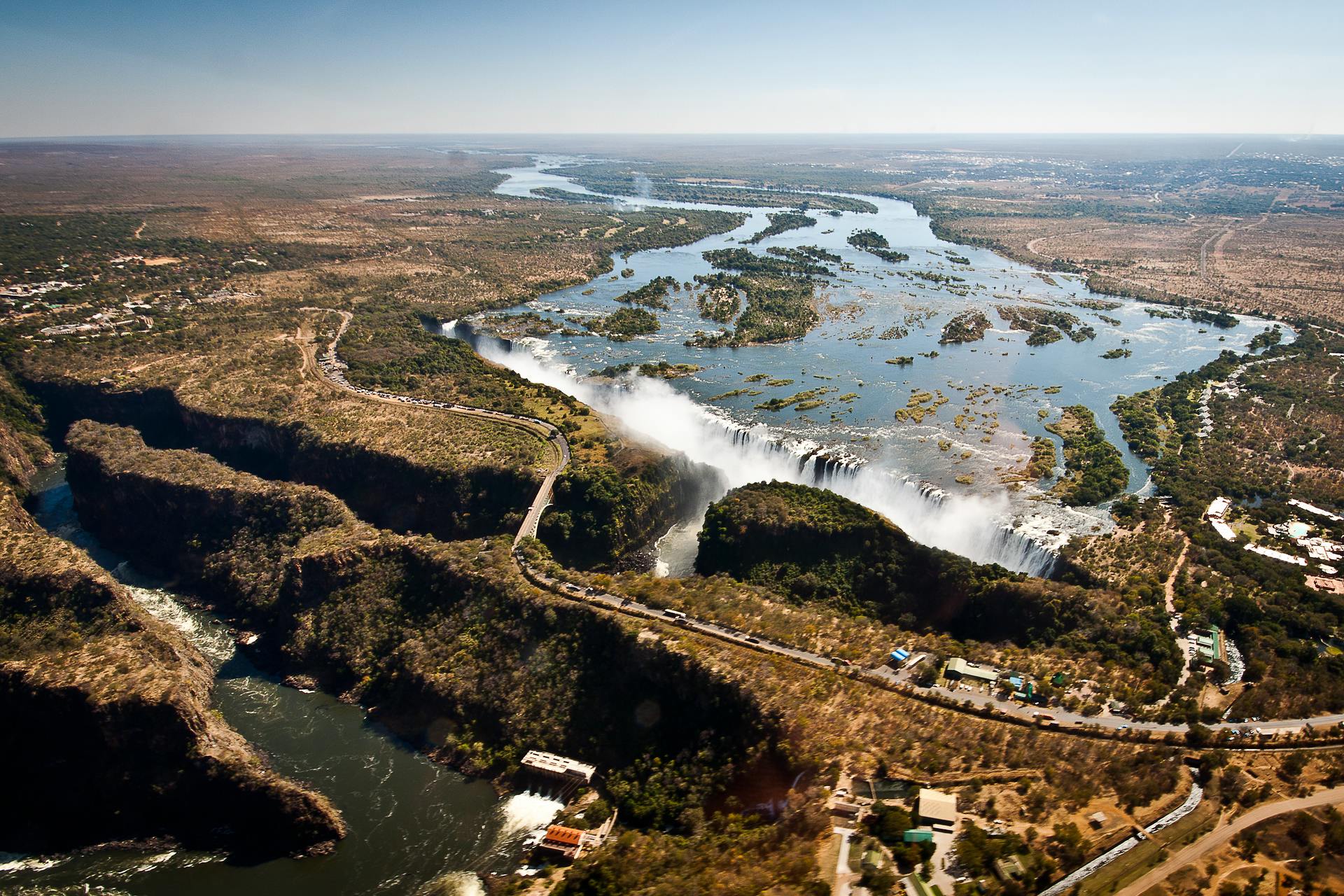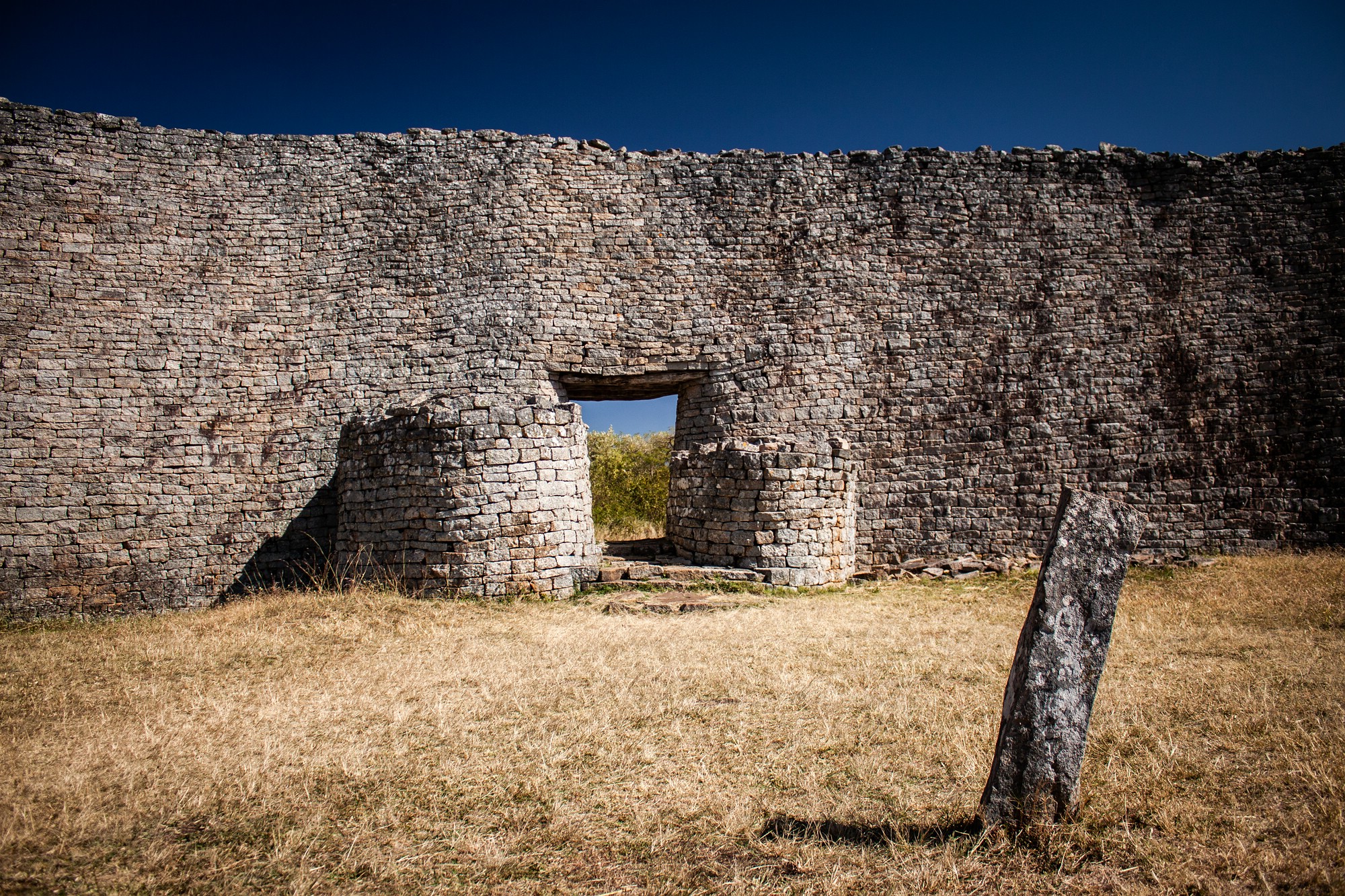 Wild national parks like Hwange or Mana Pools are ideal for fantastic safaris and exciting nights in unfenced campsites. And more unique experiences are on the list and are definitely worth a visit: Matusadona, Chizarira, Gonarezhou or the Kariba dam – all of them with a breathtaking scenery, fantastic views and never disappointing when it comes to wildlife.
An adventure holiday in Africa is never boring, especially not in Zimbabwe. There is a possibility to do a walking safari in Mana Pools, helicopter flights over the Victoria Falls, a canoe safari on the Zambezi, tiger fishing on Kariba, rafting in the rapids just after the falls, diving into one of Africa´s biggest cave systems, discovering ancient rock art by the famous San bushmen or just go for a trek in the Matopos mountains.
And in addition to this, you can get into close contact with Zimbabwe´s fine and educated locals, learn about their culture, see their skillful handcraft and admire their resilience to all the hardships caused by Robert Mugabe´s regime.
Zimbabwe is a country in Southern Africa, it borders on Zambia, Botswana, Mozambique and South Africa. It is a mountainous country, most of it on a high plateau with Mount Inyangani as its highest with 2595m on the eastern side. The Nyanga mountains form the natural border with tropical Mozambique, giving the rest of the country a cool but comfortable climate.
Travelling in the country:
Zim is not a difficult destination. You can easily travel around by public transport and minibusses. If you want to leave the beaten track and go explore the national parks you will need a reliable and equipped 4×4. This way, you are independent and travel in comfort. National parks don´t have any tarred roads, mostly you find deep sand or gravel at best. When driving, you need to stick to the basic rules (see miniguide). Travelling in the country brings you adventure and lets you see the beauty but also the roughness of Africa.
This destination, in regards to long distances and low population density, is not recommended for backpacking. You may visit in a little 2×4 car, but then you won´t get into many sights like national parks and will need to go with a safari tour operator. Stick to the rules of the rental agency and don´t even think about going into the bush with an inappropriate car. A few saved dollars for a rental car can have fatal results!
Do you need to know more for planning your own trip? Download our updated miniguide, it will help you on your own expedition.
Are you interested in this destination? Book a tour now…
Newsletter
Don´t miss the chance to experience Afrika. We will send you the best events and interesting expeditions. Africa is waiting for you!