Botswana gained its popularity thanks to its untouched scenery and rich wildlife. A very low population, a huge surface and a perfectly protected fauna and flora, which is respected by every citizen, guarantee fantastic safaris. About 40% of the country´s surface are beautiful and wild parks and game reserves, without fences so wildlife can roam freely and undisturbed in all of the country.
In addition to its huge amount of wildlife Botswana attracts lots of visitors with its wild and unspoilt sceneries. The seemingly endless and uninhabited desert stretching from horizon to horizon is home to a diversity of plants and animals. The night sky is illuminated by thousands of stars and sunsets are magical. The Kalahari desert, a semi arid sandy savanna, covers nearly all of Botswana and gives this country a very special feel. Elephants, antelopes, zebras, giraffes, wildebeest and other animals roam the planes, salt pans and dunes freely and undisturbed. The unique Okavango Delta, the wide Chobe River, the remote and desolate Central Kalahari as well as dazzling white salt pans are only a fraction of what you can see and experience in Botswana.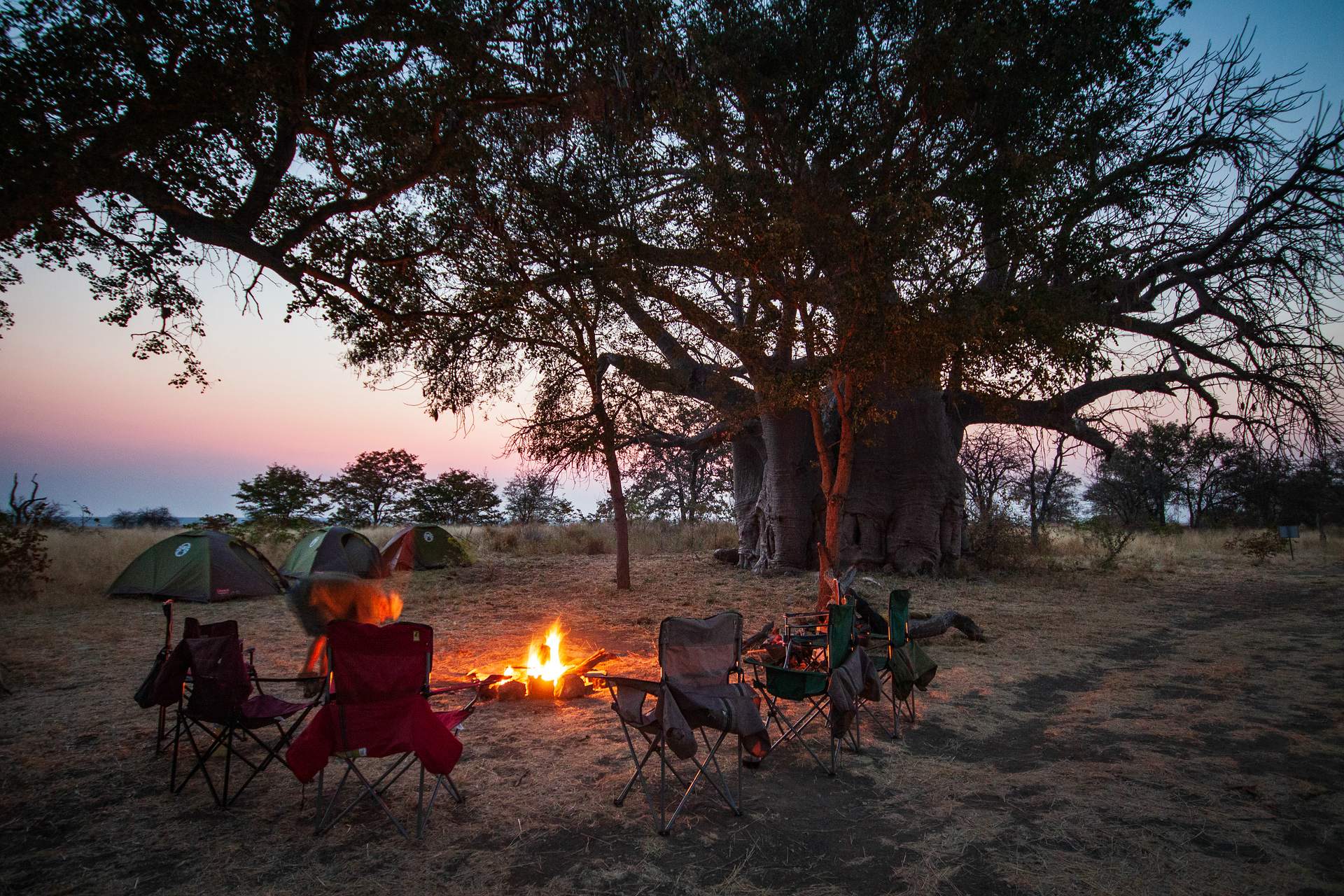 In this country, you are a part of nature, part of a beautiful harmony, that is unrivaled by other African countries. If you are longing for breathtaking landscapes and vast plains dotted with lots of wildlife, if you would like to enjoy the peace and quiet, the blue skies and nights under the Southern Cross while listening to the orchestra of African wilderness, then Botswana is for you. You are sure to come back with unforgettable and unique memories.
Botswana is a landlocked country in Southern Africa, it borders with South Africa, Namibia, Zambia and Zimbabwe. The majority of this country consists of plains with little mountains. Botswana´s highest mountain "Otse Hill" is 1491m high. The mighty Kalahari desert covers about 84% of the whole land surface. Except for the very unique Okvango Delta in the North, Botswana is lacking surface water.
This eco-friendly destination protects a lot of endangered bird and mammal species like fr example the African painted dog, cheetah, spotted hyena, Cape vulture, wattled crane and many others. With the ever-growing and shocking levels of poaching and extreme population growth we are about to lose the most precious we have – a beautiful and exotic fauna and flora. It will not be long before Africa will lose its attractive wealth, very much thanks to disinterest, greed and staggering birth rates. Thanks to its policy and environmental protection, Botswana will be one of the few countries left offering unforgettable safaris and unique wildlife encounters in their natural habitat. It will probably be like a natural zoo and an expedition through Botswana will be like a luxury holiday.
Travelling in the country:
Botswana is a bit of a more difficult destination. If you really want to experience and explore it, you need a reliable and equipped 4×4. This way, you are independent and travel in comfort. National parks don´t have any tarred roads, mostly you find deep sand or gravel at best. When driving, you need to stick to the basic rules (see miniguide). Travelling in the country brings you adventure and lets you see the beauty but also the roughness of Africa.
This destination, in regards to long distances and low population density, is not recommended for backpacking. You may visit in a little 2×4 car, but then you won´t get into many sights like national parks and will need to go with a safari tour operator. Stick to the rules of the rental agency and don´t even think about going into the bush with an inappropriate car. A few saved dollars for a rental car can have fatal results!
Do you need to know more for planning your own trip? Download our updated miniguide, it will help you on your own expedition.
Are you interested in this destination? Book a tour now…
Newsletter
Don´t miss the chance to experience Afrika. We will send you the best events and interesting expeditions. Africa is waiting for you!